On the occasion of UPADI's 70th Anniversary General Assembly Meetingheld in Asunción, Paraguay, WCCE and UPADI have signed a Partnership Agreement that will enforce both organizations' efforts to enhance its member organizations' contributions to the accomplishment of UN's Sustainable Development Goals. The signing ceremony took place in the premises of the Centro Paraguayo de Ingenieros in Asunción on July 25th. In order to follow-up this Partnership Agreement both organizations have granted each other Observer member status in the other organization.
UPADI has confirmed its participation to WCCE's 14th General Assembly with a delegation to be headed By its current President, María Teresa Pino. 
The text of the apartnership agreement is available in English [+], Spanish [+],  and Portuguese [+] languages.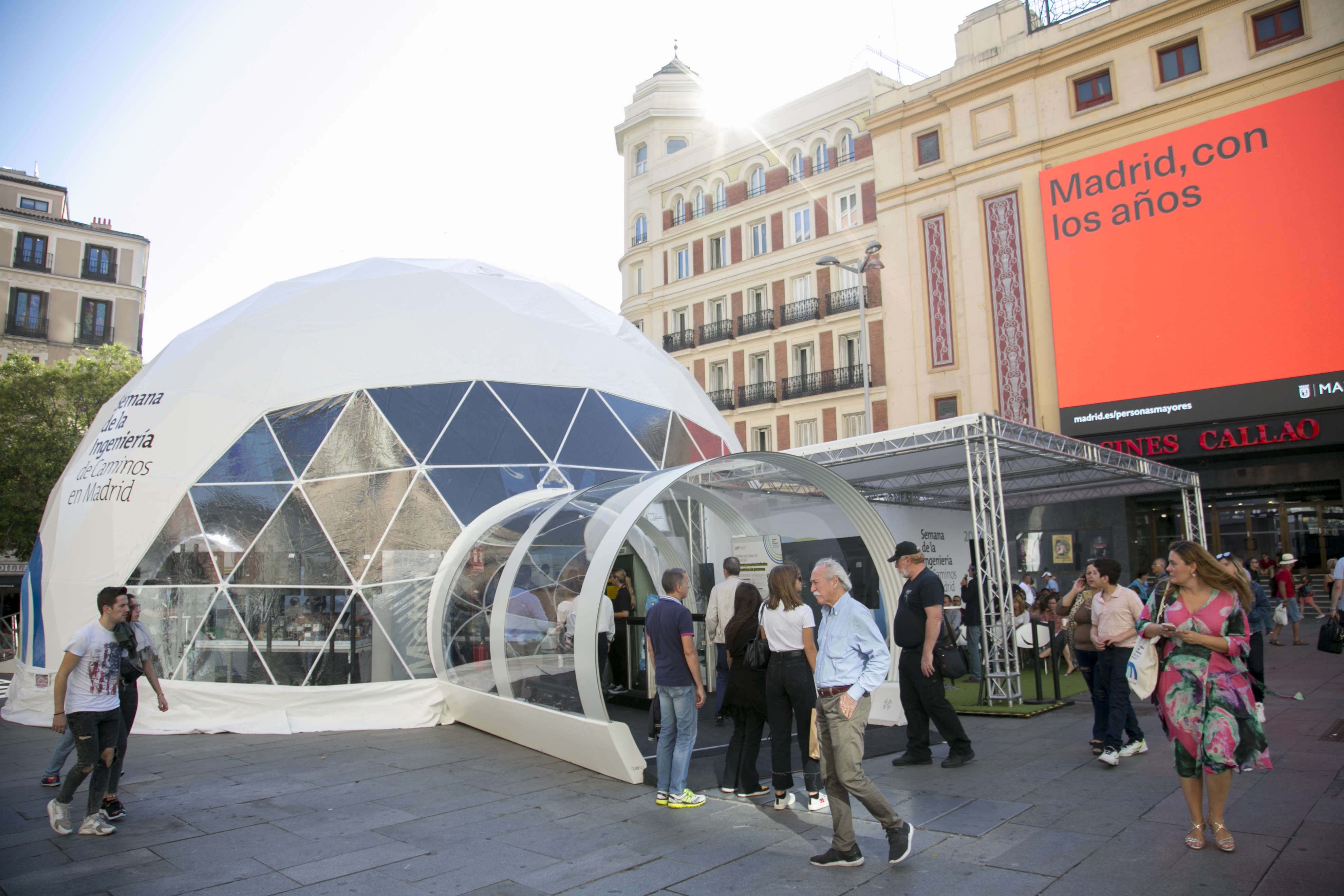 The large influx of public to the Innovation Tunnel installed in Plaza Callao has exceeded the forecasts of the organizers. Over 30.000 people have visited this free exhibition that has shown pieces that represent the innovative capacity of Spanish civil engineering. To this data we must add the participation of citizens in other activities such as visits to Madrid infrastructure, workshops and educational and recreational activities for young people, as well as those attending the inauguration, which in total involve 33,100 people who have actively participated in this edition of Madrid's Civil Engineering Week.
The dean of the College of Civil Engineers of Madrid, Lola Ortiz, has assured that "we celebrate the great interest that this sample of the innovative leadership of Spanish engineering in the world has generated and have brought to society a profession that improves the quality of our daily lives".