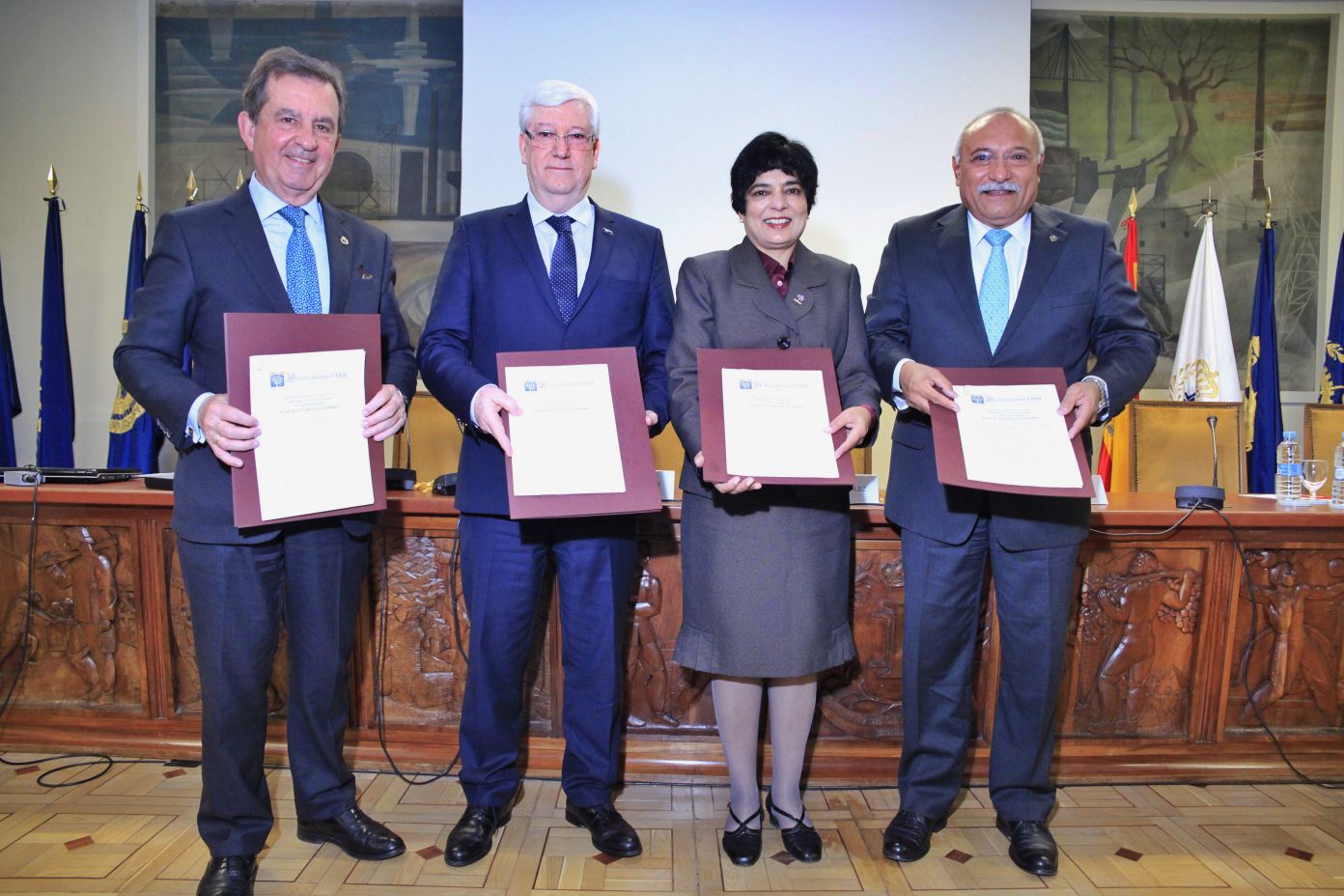 The Declaration of Madrid which was signed on early March on the occasion of the 50th Anniversary of WFEO hosted by Instituto de Ingeniería de España organized jointly with Spanish Colegio de Ingenieros de Caminos, Canales y Puertos and its twin association, Asociación de Ingenieros de Caminos, Canales y Puertos.
Such statement declares the true commitment of the civil engineering community with the accomplishment of UN's Sustainable Development Goals and highlights the role of civil engineering in this deed.
The President of the World Council of Civil Engineers, D. Alfonso Alberto González Fernández, and the President of the Colegio de Ingenieros de Caminos, Canales y Puertos D. Juan A. Santamera Sánchez are pleased to invite you to the presentation of the publication "Water and economy" from WCCE's Water Monographies Series to be held at Colegio's premises - Calle Almagro 42, 28010 Madrid on February 28 at 18:00h.
This monograph is the fourth in the Water Monographies Series. This joint series of publications between UNWater and WCCE have provided insight on the topics defined within each years' theme for UN's International Water Day. Within the publication, UN agencies' officials and other stakeholders have discussed these topics from different perspectives candidly and some times in opposition.
The presentation will be streamed live from WCCE' sYoutube Channel. [+]