A Special Session of the General Assembly in response to the coronavirus disease (COVID-19) Pandemic is hosted 3-4 December 2020, at the United Nations headquarters, New York. Today UN-Water issued a joint statement to the special session, as the session provides an opportunity for the international community to assess and hone its collective response to this pandemic.
With global leaders gathering to coordinate action on the COVID-19 pandemic, UN-Water's Members and Partners call for an urgent response not just to contain this particular disease, but also to build resilience against future outbreaks. This deeply complex global shock and its cascading effects call for integrated and preventive action. While the world waits for an effective COVID-19 vaccine to be available globally, water and sanitation remain critical to containing the pandemic and will be key to 'building forward better'.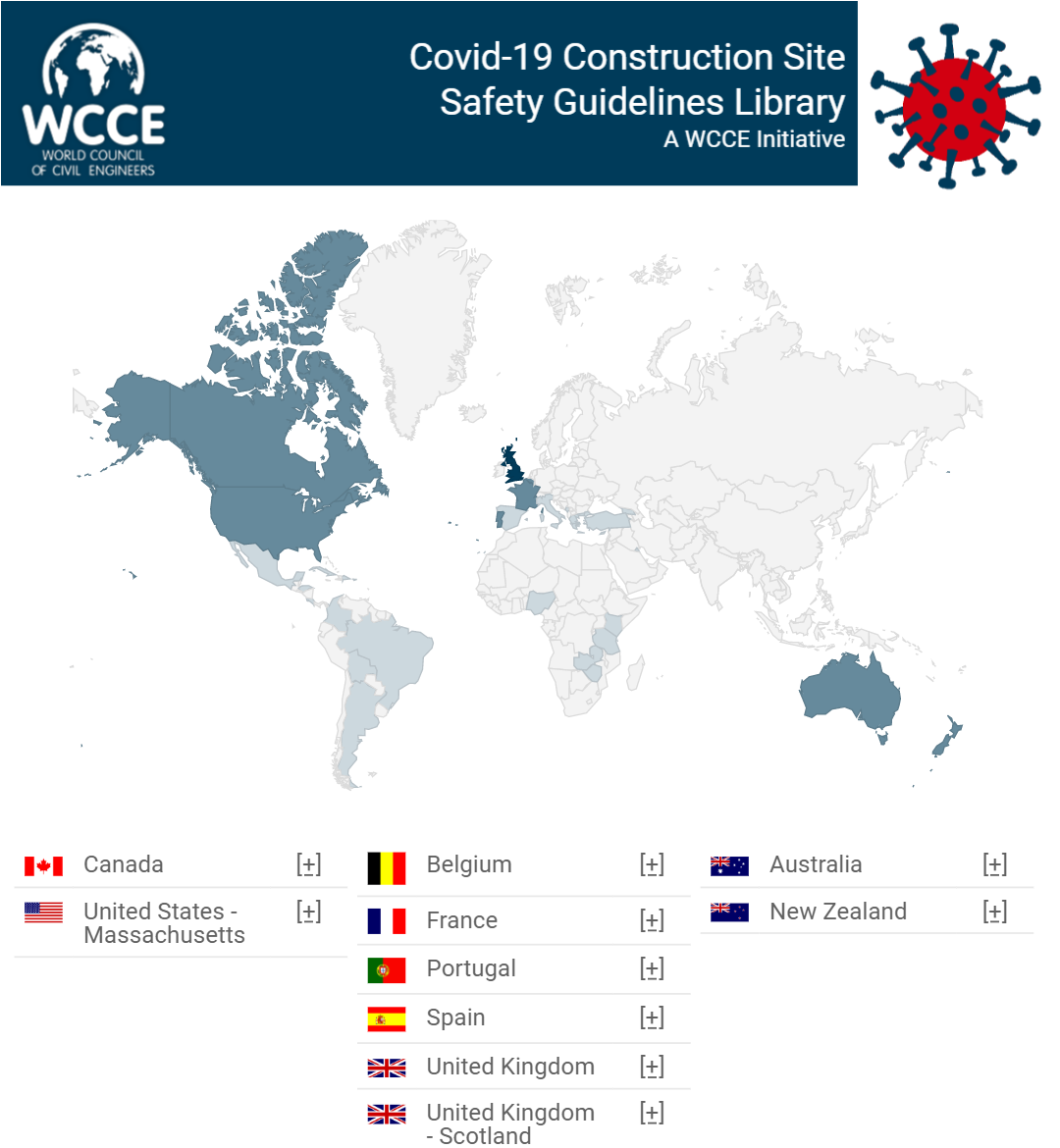 WCCE members are fully aware of the need to slow the Covid-19's virus spread. Bearing in mind that quite a large number of countries are considering construction as an essential activity which is labour intensive, it is the responsibility of our professional to prevent the spread of the virus in the workplace. On such grounds, WCCE has become to compile safety guidelines for construction works from different jurisdictions in order to help other professional organizations which lack them or have not been put in force yet. 
For the time being, 36 guideline documents from 31 countries have been collected but we expect that with everybody's collaboration, we would be able to build a relevant repository on the topic. 
Contribute on the following link. The repository can be consulted following: