WCCE's Executive Committee agreed to open an open call for member organizations to host WCCE's next General Assemblies (2022, 2023, and 2024). Expressions of interest are to be submitted from the Presidency of the host member organization to WCCE's Secretariat including at least the following details:
Host city and access details (Distance to the nearby international airport).

Proposed dates

Potential concurrent events with WCCE's GA.

Contact to request any expanded information on the proposal.

Any other information that may be considered relevant to evaluate the proposal. 
Expressions of interest should be submitted in writing to Secretariat This email address is being protected from spambots. You need JavaScript enabled to view it. by August 1st, 2022 for its assessment by the Executive Committee. 
We remain at your disposal for any clarification through WCCE Secretariat This email address is being protected from spambots. You need JavaScript enabled to view it..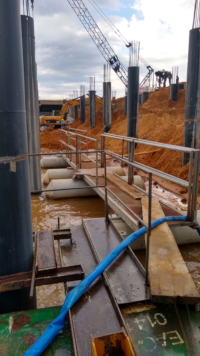 International engineering forum discussions always turn around a certain number of topics that slowly change over time based on drivers that sometimes are external to the profession. The question is how far are the current topics of discussion from the feeling of the practitioners. WCCE prepared and conducted a survey among civil engineers of the world to learn about their perceptions about some issues that affect the profession. The 14 questions included in the survey covered education, professional practice, ethics, and the importance of global issues (SDGs). In total, 120 answers were received from 30 countries (5 continents) giving an interesting global coverage. The number of participants in each country varied widely. For this reason, the answers were grouped by country and averaged to be able to work with 30 representative answers instead of 120. This procedure proved that the global results do not differ that much from the nationally averaged results, although it certainly flattened the extreme values.
Another advantage of a 5$ minimum deposit casino
https://nz-casinoonline.com/online-casinos/5-dollar-deposit/
is its selection of leading slot games. Microgaming is responsible for many of the online casino Canada websites. Their massive selection of slot machines can offer players high payouts. Free spins are an exciting way to win real money online. Many Microgaming casinos offer exclusive free spins deals and other exciting bonuses for new players. It's never been easier to win real money. Once you've mastered the basics of online slots, you can move up in the stakes to play higher bet titles.